Chapter 1 - True Love
Love is something unpredictable and has the power to muddle up your whole life within minutes. When I fell in love with Australia I was 25 years of age and just about to migrate to Spain. Although born in Germany, I had never felt very German and neither liked the country nor the general mentality of its people. Therefore I had decided very early in my life to leave my home country as quickly as possible. Spain, in contrast, had always had great appeal for me and after several trips I was sure that Spain was »my« country. I started studying Spanish at university and worked like a beaver seven days a week to earn money for a block of land in my potential new homeland. I also found a partner who shared my vision, and he has – for some incomprehensible reason – stuck with me to this day.
Once a year we would treat ourselves to a trip to Spain in my over 20 year old VW kombi. On one of these trips the kombi, which had already been pronounced dead by many mechanics, did indeed break down. Instead of the friendly rattling that is so typical of a VW engine, there was just deafening silence when I turned the key in the ignition. There is however, as every bush mechanic knows, one big advantage of old cars over later models. No matter how serious the problem seems to be, with a bit of luck, a string of wire and a handful of cable ties you can almost always coax an old car back into life. When it comes to bush repairs intuition is usually more important than knowledge. So it was intuition that told us, after a day of tinkering about, that something in the mystifying depths of the engine must have gotten terribly seized up and we decided to give the kombi a good shake… My partner, Jens, jumped on the bumper and kept jumping while I – sitting on the driver's seat and not having anything better to do – turned the key repeatedly. Miraculously it worked. After a rapid succession of severe coughs the engine sprang to life. Blessed are the good old VW kombis.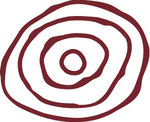 Despite our luck we felt that the days of our 4-wheeled-friend were numbered, so we decided to go straight back to Germany – a distance of about 2,200 km. In Australia you may drive this distance in one go – especially with two drivers, but in Europe with its chronically congested roads it is a 4 to 5 day trip.
Throughout the journey back home we only turned the engine off when ABSOLUTELY necessary, which was at night to give us a bit of sleep and when filling up to avoid blowing up the whole petrol station. But every time we did switch her off it took longer to get her going again. After the fourth day we reached the south of Germany where, running out of fuel, we pulled into a petrol station. I switched the engine off, filled up, my partner got onto the bumper, bounced and bounced and I turned the key, turned and turned, but the engine never uttered a sound again. Damned old cars.
We then did the most natural thing, pushed the kombi into a side street and put the kettle on. While enjoying a cuppa we discussed what to do. You can't just leave a kombi behind; it would be like abandoning a child. Somehow the three of us had to reach Hamburg, where I was born and have lived ever since, but there was still about 800 km to go. In times of trouble it is good to have friends – luckily our's lived only 50 km away from where we were sipping tea. As soon as we phoned them, they offered to tow us to their place. We dropped the kombi at a garage and our friends kindly fussed over us while we were waiting for the verdict from the mechanic. To kill time, we sat on the balcony and played with an inflatable world globe that featured the most notable animals of each continent. Upon discovering a kangaroo placed on the Australian continent we wondered whether such a strange looking animal really exists or whether it was just invented by the tourist commission to lure people to Australia. If the latter had been true it certainly did work on us because two years later we boarded a plane to Melbourne to find out.
The decision where to go was simple. As most overseas tourists travel along the east coast we decided to go west. From Melbourne we travelled across the Nullarbor, then along the south and up the west coast of Western Australia, through the Kimberley to the Top End and back along the Stuart Highway to Melbourne.
The trip lasted four months – long enough to be mesmerised by the beauty of the country, to become addicted to red dust and spiky spinifex, to feel the vastness and grandeur of the Outback, to learn about the friendliness of the people, about their contagious easy going mentality and long enough to appreciate the words »no worries« and the philosophy of life behind them. But it wasn't until I was airborne once again, gazing down as the eucalypts shrank into the distance, that it dawned on me – I was in love!
To prove that it was true love and not just the aftermath of a great trip we returned to Australia the following year. This time we went east – mainly encountering bad weather and struggling with a van that broke down several times. We got ripped off by two mechanics along the way and came across our first grumpy Australians (which doesn't necessarily mean they all live in the east – I presume it was just due to bad luck…). Nevertheless, this unlucky trip didn't change my feeling of being home again. So I knew it was love and not just a fling.

Back in Hamburg I got serious. I ditched the Spanish for English lessons and started inquiring about visa possibilities. However, I soon came to realise that the love was one-sided. Without any family members living in Australia and without a profession that was in demand (I was a full-time taxi driver at the time) the outlook for getting a permanent residence visa was more than bleak. There was only a small hope in the form of a business visa which required a capital of about $150,000 to establish a new business or to transfer an existing business to Australia. In order to raise the money we worked even harder.
Instead of going to Spain every year we would now go to Australia every second year. Yet it wasn't enough for us to just enjoy the country. Like lovers who want to know everything about their beloved one we started to study Australia and very soon became intrigued by the Australian culture, its long Aboriginal and short European history, its geology and the amazing flora and fauna.
And then one day, about nine years ago, while we were sitting on a beach at Cape Le Grand National Park wondering why the dazzling white sand squeaks and not finding any answers in our travel guides, we came up with a brilliant idea that was supposed to be the solution to our visa problem. Why not use the knowledge we had gained during the last years to write travel guides ourselves? We were thinking of travel guides tailor-made for this unique country. Not books about city attractions, accommodation and restaurants but focussing mainly on nature, history, bush-camping and the Outback experience. The more we thought about the idea the better it seemed, because writing and publishing about Australia would certainly help us to get a business visa since it would provide a good reason to stay and work in this country. What a silly idea!
During the next three years we read probably every book that had been written about the Australian continent. Our extensive library fills a massive bookcase and contains books on geology, history, archaeology, fossils, scats, tracks, astronomy, climate and plague grasshoppers. We own field guides to nearly everything that grows or breathes on the continent including Australian moths, reptiles, birds, mammals, dragonflies, spiders, ferns, palms, tropical plants, desert plants and mangroves.
Classics like »Prehistory of Australia« by John Mulvaney & Johan Kamminga stand side by side with books or extracts by renowned experts like Josephine Flood, R. Berndt & C. H Berndt and Mary E. White. Among the many books there are also a few curiosities such as »Mining towns of Western Australia« – a bestseller for all those who want to immerse themselves into the history of settlements like Pannawonica and Wiluna, or the equally notable »Point of Order« – a 332 page long discourse about »The Legislative Assembly of the Northern Territory 1974-1994« that I am sure is a page-turner for students of political science who lack any social contacts. During this three year reading frenzy I worked myself through books about plants that overflowed with mystifying words like pinnate, pubescent, glaucous, decussate, peduncle and acuminate. I studied books on the »Reproductive Behaviour of Insects« with seemingly salacious descriptions like »The dung fly mates on and around the dung pad, and shows mate guarding, neither of which have been observed in other breeding flies« and records of geological surveys with gripping sentences like »The monzogranite contains sparse porphyroclasts of Kfeldspar to 4 mm, and in some areas, boudinaged and isoclinally folded (F2) pegmatite veins.«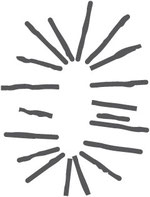 Having done our homework it took us two more years to write and design the first German book »Westaustralien und das Top End« and only five more minutes to establish and register our own publishing business called »360°«. Then we had to overcome the many hurdles the German book industry sets up for self-publishers. We managed this with a good portion of humour and by successfully pretending to be a »proper« publishing business with two posh offices and more staff than just ourselves and my father (who is the third man in the boat) literally working our butts off… They fell for it. And even better the press and the travellers loved our books as we could tell from the reviews and various letters from our readers.
Unfortunately, the original plan behind establishing the publishing business failed. New requirements for the business visa category were introduced just before we were ready to apply. Presently businesses need a turnover of $500,000 annually for a successful application. Although I think we are doing quite well on the German book market there is no chance of us achieving this turnover in time. »In time« means within the next four years as I am 40 and one can only apply under this category until the age of 44.
There seems to be no way to circumvent this requirement. Even the many migration agents we have consulted during the last five years couldn't find a loophole for us. It looked like the end of my love affair with Australia.
But then, on my last trip, shortly after I had resigned myself to the fact that I would remain the »eternal tourist«, I met a guy in Tasmania who had migrated a few years earlier from Britain under the »distinguished talent« category. After telling him my story he asked why I hadn't considered applying under the same category. I pointed out that this visa was meant for internationally recognised sportsmen and artists and not for writers of travel guides. He shrugged his shoulders and said »It's not that strict. Try to get a few references and make yourself known in Australia.« When my eyes grew bigger he added, »Why don't you write a travel book about the experiences you have gained on your many trips instead of another travel guide? A book in English for the Australian people.« That was all he said before we changed the subject.
The seed however was planted, although it took a while to grow. Yet, one day I settled down in my camping chair, armed with a pencil and notebook, and started writing.